New Hampshire Electric Cooperative Finalizes Standalone BESS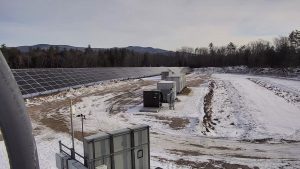 New Hampshire Electric Cooperative (NHEC) has announced the completion of its first utility scale energy storage project.  The 2.45MW standalone battery project was developed in partnership with Engie North America (ENGIE), a leading provider of energy storage services.
NHEC and NRCO began developing the project in 2018 and assisted NHEC with analysis of the economic value of the various use cases for the energy storage facility, helped negotiate the energy storage facilities contract, and helped see the project through to COD.
A full press release can be found here