NRCO Announces New CEO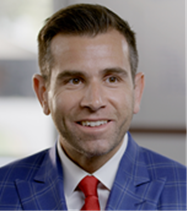 Thursday, September 16, 2021 – Carmel, IN
The National Renewables Cooperative Organization (NRCO) Board of Directors announced today that they have unanimously selected Michael Keyser as NRCO's new Chief Executive Officer (CEO).  Mr. Keyser's start date will be January 1, 2022. Keyser succeeds Amadou Fall, who served as CEO from the company's inception in 2008 until February 2021, when he joined North Carolina Electric Membership Corporation as Chief Operating Officer.
Keyser is currently CEO of BARC Electric Cooperative (BARC) and its wholly-owned fiber-to-the-home subsidiary, BARC Connects, where he has served since 2010. He has extensive industry experience, and has led significant change in renewable and technology development at BARC. Keyser earned a Bachelor's degree in business from Washington State University, a law degree from Seattle University School of Law, and a black belt in Lean Six Sigma from Virginia Tech.
Andrew Lachowsky, NRCO's Board President, shared, "We are excited to welcome Mike given his passion for renewables and his proven record of innovation. His background demonstrates that he will be able to effectively lead NRCO in assisting its members through our industry transformation as additions of renewables and related technologies continue to increase. The NRCO Board is confident Mike's leadership will help guide NRCO's strategy to deliver value to its members."
"I am honored to join the team at NRCO as its next chief executive, and look forward to working with the members on technologies and strategies as our industry rapidly evolves," said Keyser. "Leading NRCO is a truly unique opportunity for me to bring the perspective of both the retail consumer and distribution cooperative to the work that NRCO does. I am excited to assist the members as the country migrates toward a more clean and sustainable electric grid."
NRCO's Board of Directors Selection Committee retained CarterBaldwin Executive Search to conduct a nationwide search to identify candidates to serve as CEO of NRCO. Don Gulley, President and CEO of Southern Illinois Power Cooperative, led the Search Committee. Gulley recognized the efforts of Chris Guiney, Partner at CarterBaldwin, in this process, noting, "Chris did an outstanding job identifying and presenting viable candidates that could lead NRCO Members through this time of energy industry transition and transformation."
Lachowsky also recognized Todd Bartling, who has served as Interim CEO since February 2021, stating, "The NRCO Board is thankful for Todd's leadership and commitment to continuing to further NRCO's mission and serve its members during this transition."
About NRCO:
Formed in 2008, NRCO has 21 members across the United States that have a combined peak load of nearly 40 GW and serve more than 7.6 million homes and businesses. NRCO's mission is to create opportunities for its members to contract and develop a wide range of cost-effective renewable energy resources. NRCO's innovative solutions assist members through the maze of new storage applications, new grid infrastructure projects, evolving federal and state policies, and emerging technologies toward a cleaner and more reliable grid.
Central Iowa Power Cooperative adds 104MW of Wind
DATE: April 2, 2018
DES MOINES – Central Iowa Power Cooperative (CIPCO) announced development of the Heartland Divide Wind Farm, a major project to expand its wind energy platform, set for completion by the end of this year. CIPCO will purchase 100 percent of the output from the 104 MW facility owned by an affiliate of NextEra Energy Resources, adding to its already diverse energy portfolio, which is more than 60 percent carbon-free.
NRCO assisted CIPCO with the PPA review.
The full press release can be found here.
Arkansas Electric Cooperative adds 100MWs of solar
Arkansas Electric Cooperative Corporation (AECC) has announced it will buy up to 100MWac from a 800-acre solar farm near Crossett Arkansas.  AECC, a cooperatively owned Generation & Transmission (G&T) entity has entered into a Power Purchase Agreement (PPA) with Renewable Energy Systems Inc. (RES) to purchase solar power from Crossett Solar Energy Farm starting in 2021.  National Renewable Cooperative Organization(NRCO) helped AECC fine tune language in a solar PPA provided by NRCO.  The addition of the solar PPA will raise AECC's renewable portfolio to 17% of their total generation.
NRCO assisted AECC with the RFP development and contract review.
A full press release can be seen here
Mid-Kansas Electric Company announces solar project
Johnson Corner Solar AnnouncementMid-Kansas Electric Company Inc., along with its sister company Sunflower Electric Power Corporation, announced its plan to purchase renewable energy from a 20-megawatt solar project scheduled for construction in southwest Kansas. The cooperatively operated wholesale generation and transmission utility has signed a 25-year power purchase agreement with Lightsource BP, an independent power producer that will build, own and operate the solar facility.
The National Renewable Cooperative Organization, with its member-owner Mid-Kansas, jointly developed the project and sourced Lightsource BP as Mid-Kansas' long-term partner.
The full press release can be found here: Mid-Kansas Solar Project News Release
Kansas Lieutenant Governor Tracey Mann joined representatives from Mid-Kansas, Lightsource BP, and NRCO to announce the project on February 27, 2018.
RES Begins Construction of EDP Renewables' Hog Creek Wind Project for SMECO
Renewable Energy Systems (RES) is pleased to announce that construction has begun on the Hog Creek Wind Project located in Hardin County, OH. The National Renewables Cooperative Organization (NRCO) facilitated the 20-year power purchase agreement with Southern Maryland Electric Cooperative (SMECO). Hog Creek Wind Project will be a 66-MW project comprised of 30 Vestas V110 2.2-MW turbines.  The project, owned by EDP Renewables (EDPR), is on schedule to be operational before the end of 2017.
"Once again, NRCO has assisted SMECO with procuring wind energy to help the cooperative meet state requirements. As we add more and more renewable energy to our power portfolio, we demonstrate our commitment to environmental stewardship," said Jeff Shaw, SMECO Vice President of Distributed Energy and Sustainability.
The full press release can be found here: Hog Creek Press Release
Cooperative Energy 52MW Solar Project Begins Construction
HATTIESBURG, Miss. – May 23, 2017 – Hattiesburg-based Cooperative Energy and Origis Energy USA began construction in May on a 52MW solar energy facility, which will provide clean energy to the generation and transmission cooperative's 423,000 members across Mississippi. Origis Energy has developed and will install and operate the electric generation site, and Cooperative Energy will purchase all power produced at the location.
The 540-acre solar site is located near Sumrall in Lamar County. The site will encompass 206,892 photovoltaic solar panels when completed in December 2017. The project will create approximately 400 jobs during construction.
240 MW of Wind Contracted in NRCO 2016 Wind Request for Information (RFI)
At the beginning of 2016, the National Renewables Cooperative Organization (NRCO) released a Request for Information (RFI) on behalf of its Members regarding wind projects across the country. Over 40 developers responded representing over 120 individual wind assets under development in the PJM, MISO, ERCOT, SPP, and Southeast markets.
Earlier this month NRCO, working with participating Members, brought 3 deals to close out of its 2016 wind RFI, totaling 240 MW of wind capacity. One of these deals was recently announced: Dairyland Power Cooperative will be purchasing 80 MW of wind generation from the Barton Wind Project, operated by Avangrid Renewables. Information regarding the two remaining private deals will be be provided when they go public.
NRCO plans to begin its 2017 wind RFI process towards the end of February 2017.