AECC's Wildhorse Wind is Operational
Arkansas Electric Cooperative Corp (AECC) and Southern Power have completed construction of the 100MW Wildhorse Mountain Wind Facility in Pushmatcha County, Oklahoma. Wildhorse Mountain consists of 29 wind turbines manufactured by Vestas.
The project was originated through NRCO's annual RFI Process, and NRCO advised AECC during PPA negotiations.
A full press release can be found here.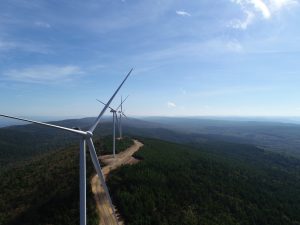 Franklin Rural Electric Cooperative Completes 3 150kW sites
Franklin Rural Electric Cooperative has completed solar projects at three locations in its service territory. Each site consists of a 149kW solar array, totaling about 450kW Franklin's CEO, Becky Bradburn, said Franklin "could easily save $15,000 – $20,000 in the first year alone" and will be a great benefit to Franklin's member-customers.
NRCO helped Franklin REC develop the sites, conducted an RFP for an EPC (Solential Energy), and managed the project from inception through final testing. The completion of Franklin's distributed solar project makes 53 small scale solar projects NRCO has helped its members develop since initially creating sCOOP in 2014.
A full press release can be found here.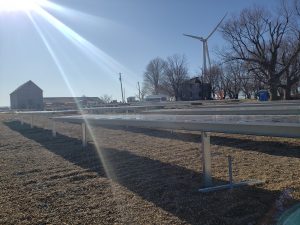 Lapetus Energy Project Ribbon Cutting
Brazos Electric Cooperative's and 7X Energy's, the originating developer, Lapetus Energy Project has finished construction of a 130MWac solar project located in Andrews County, Texas. The Lapetus Energy Project's will deliver fixed blocks of energy and be a Hub delivered product for Brazos Electric and its participating distribution members of 94MWs.
NRCO originated the project by running an RFP, and NRCO assisted Brazos and CoServ negotiating the PPA.
Additional detail about the project can be found here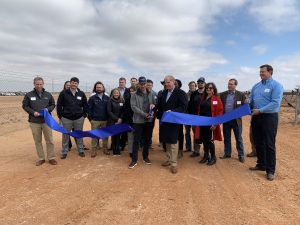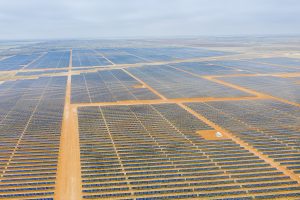 .