NRCO Welcomes New Member
October 26, 2021                                   
National Renewables Cooperative Organization
welcomes new Class A member
 Central Electric Power Cooperative becomes 23rd Cooperative Member of NRCO
Carmel, IN – Membership in the National Renewable Cooperative Organization (NRCO) has grown to 23 following the addition of Columbia, South Carolina-based Central Electric Power Cooperative (CEPCI).
CEPCI has a growing portfolio of solar capacity through a combination of ownership and long-term agreements.
Electric cooperatives formed NRCO in 2008 to facilitate cost-effective joint contracting and development of renewable resources. NRCO functions as a clearinghouse for renewable development opportunities while aggregating its members' renewable energy needs. It provides its members with strategic advisory and market intelligence services on evolving renewable and related technologies. NRCO has helped its member owners develop and contract for over 2,000 MW of renewable energy, which provides energy to more than 7.8 million homes and 40 GW of electric load. NRCO's Members are located from the Rocky Mountains to the East Coast and from the Upper Midwest to the southeastern United States.
CEPCI is the wholesale power aggregator and transmission operator for 20 electric distribution cooperatives, which together deliver power to 1.5 million South Carolinians through 800,000 accounts. CEPCI has not owned generation historically, but with the development of solar technology and changes in supply, CEPCI has as a generation and transmission cooperative fostered the growth of solar capacity. CEPCI owns some solar generation outright, contracts with independent developers, and has enabled its member cooperatives to build community solar programs locally.
"When considering types of generation technology, we long ago changed our mindset from either-or approach to all-of-the-above-if-practical, which today includes solar," said Rob Hochstetler, CEPCI's president and CEO. "In typical co-op fashion, we like working with other cooperatives to make the job easier. NRCO will do that for us when it comes to solar."
"We are pleased that Central Electric Power Cooperative has joined NRCO as its 23rd Class A member. We have had the opportunity to work with CEPCI on a couple of projects over the years and look forward to assisting them in meeting their strategic objectives" said Todd Bartling, Interim CEO of NRCO.
About NRCO:
Cooperatives across the country formed the National Renewables Cooperative Organization (NRCO) to promote and facilitate the development of renewable energy resources for its members.  NRCO's main purposes are to provide ongoing opportunities for its members to contract and develop cost-effective renewable energy resources, helping its owners meet the requirements of voluntary and mandatory Renewable Portfolio Standards.  http://www.nrco.coop
About CEPCI:
Central Electric Power Cooperative, Inc. is a not-for-profit generation and transmission cooperative headquartered in Columbia, South Carolina. It was created in 1948 and is owned by 20 distribution cooperatives. Central and its member cooperatives provide power to approximately one third of South Carolina's population through the only statewide electric system. www.cepci.org
MEDIA CONTACTS:
Scott Bradtmiller, NRCO
Renewables Developer
(317) 344-7908,
NRCO Announces New CEO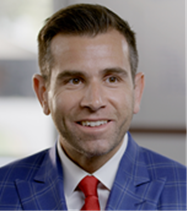 Thursday, September 16, 2021 – Carmel, IN
The National Renewables Cooperative Organization (NRCO) Board of Directors announced today that they have unanimously selected Michael Keyser as NRCO's new Chief Executive Officer (CEO).  Mr. Keyser's start date will be January 1, 2022. Keyser succeeds Amadou Fall, who served as CEO from the company's inception in 2008 until February 2021, when he joined North Carolina Electric Membership Corporation as Chief Operating Officer.
Keyser is currently CEO of BARC Electric Cooperative (BARC) and its wholly-owned fiber-to-the-home subsidiary, BARC Connects, where he has served since 2010. He has extensive industry experience, and has led significant change in renewable and technology development at BARC. Keyser earned a Bachelor's degree in business from Washington State University, a law degree from Seattle University School of Law, and a black belt in Lean Six Sigma from Virginia Tech.
Andrew Lachowsky, NRCO's Board President, shared, "We are excited to welcome Mike given his passion for renewables and his proven record of innovation. His background demonstrates that he will be able to effectively lead NRCO in assisting its members through our industry transformation as additions of renewables and related technologies continue to increase. The NRCO Board is confident Mike's leadership will help guide NRCO's strategy to deliver value to its members."
"I am honored to join the team at NRCO as its next chief executive, and look forward to working with the members on technologies and strategies as our industry rapidly evolves," said Keyser. "Leading NRCO is a truly unique opportunity for me to bring the perspective of both the retail consumer and distribution cooperative to the work that NRCO does. I am excited to assist the members as the country migrates toward a more clean and sustainable electric grid."
NRCO's Board of Directors Selection Committee retained CarterBaldwin Executive Search to conduct a nationwide search to identify candidates to serve as CEO of NRCO. Don Gulley, President and CEO of Southern Illinois Power Cooperative, led the Search Committee. Gulley recognized the efforts of Chris Guiney, Partner at CarterBaldwin, in this process, noting, "Chris did an outstanding job identifying and presenting viable candidates that could lead NRCO Members through this time of energy industry transition and transformation."
Lachowsky also recognized Todd Bartling, who has served as Interim CEO since February 2021, stating, "The NRCO Board is thankful for Todd's leadership and commitment to continuing to further NRCO's mission and serve its members during this transition."
About NRCO:
Formed in 2008, NRCO has 21 members across the United States that have a combined peak load of nearly 40 GW and serve more than 7.6 million homes and businesses. NRCO's mission is to create opportunities for its members to contract and develop a wide range of cost-effective renewable energy resources. NRCO's innovative solutions assist members through the maze of new storage applications, new grid infrastructure projects, evolving federal and state policies, and emerging technologies toward a cleaner and more reliable grid.
New Hampshire Electric Cooperative Finalizes Standalone BESS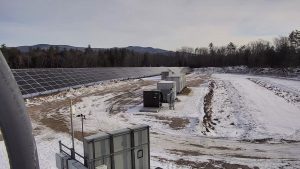 New Hampshire Electric Cooperative (NHEC) has announced the completion of its first utility scale energy storage project.  The 2.45MW standalone battery project was developed in partnership with Engie North America (ENGIE), a leading provider of energy storage services.
NHEC and NRCO began developing the project in 2018 and assisted NHEC with analysis of the economic value of the various use cases for the energy storage facility, helped negotiate the energy storage facilities contract, and helped see the project through to COD.
A full press release can be found here
Price Electric Cooperative Finalizes 100kWac Bifacial Solar Resource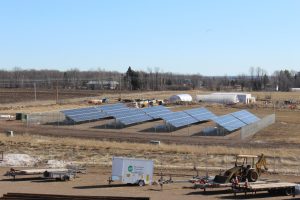 Price Electric Cooperative has completed a solar project at its headquarters in Phillips Wisconsin.  The sites consists of a 100kWac fixed tilt bifacial solar array.  The solar array was developed using NRCO's sCOOP program, which includes Price Electric as the Cooperative participating in the program, and RECORE LLC as the Tax Equity Investor (TEI).
NRCO helped Price Electric develop the site, conducted an RFP for an EPC (Carlson Electric), and managed the project from inception through final testing and to Commercial Operation (COD).  The completion of Price Electric's solar site makes 54 small scale solar projects NRCO has helped its members develop since initially creating sCOOP in 2014.
Old Dominion Electric Cooperative (ODEC) Solar RFP
NRCO, on behalf of ODEC, issued a 400MW solar RFP on April 27th, 2021.  ODEC is requesting solar projects to be submitted for review by May 27th, 2021.
Project submittals should be sited in VA, MD, DE.
For additional details about the RFP, please visit ODEC's Press Release
For questions about the RFP, please contact NRCO, and specifically Scott Bradtmiller (Scott.Bradtmiller@nrco.coop)
Hoosier Energy Rural Electric Cooperative to add 200MW of Solar
WINCHESTER, IN, April 6, 2018 – Hoosier Energy Rural Electric Cooperative, Inc. and EDP Renewables (EDPR) have executed a power purchase agreement (PPA) that will bring the 200 MW Riverstart Solar Park to Indiana's Randolph County. The solar park is expected to be operational in 2022 and will be the largest solar array in the state, producing enough clean electricity to power approximately 37,000 households. The project will also bring economic benefits to the region and to the state of Indiana in the form of jobs, landowner and tax payments, and money spent in local communities.
The full press release can be found here.
Central Iowa Power Cooperative adds 104MW of Wind
DATE: April 2, 2018
DES MOINES – Central Iowa Power Cooperative (CIPCO) announced development of the Heartland Divide Wind Farm, a major project to expand its wind energy platform, set for completion by the end of this year. CIPCO will purchase 100 percent of the output from the 104 MW facility owned by an affiliate of NextEra Energy Resources, adding to its already diverse energy portfolio, which is more than 60 percent carbon-free.
NRCO assisted CIPCO with the PPA review.
The full press release can be found here.
WVPA, Ranger Power to Triple Illinois Solar Capacity
Wabash Valley Power's member co-ops will benefit from recently completed long-term agreements to purchase the energy and capacity generated by what will be the largest solar arrays ever built in Illinois.
Wabash Valley Power will be the sole buyer of the energy produced from two 99-megawatt (MW) arrays to be built by New York-based Ranger Power, a utility-scale solar development company. Wabash Valley Power will purchase the power produced by the arrays, while the renewable energy credits (RECs) associated with the projects will be sold through the Illinois Power Agency REC procurement process.
The full press release can be found here.
Associated Electric Cooperative to add 236MW Missouri wind project
MARYVILLE, Missouri – Tenaska, one of the leading independent power producers in the United States, has signed a long-term power purchase agreement (PPA) with Associated Electric Cooperative Inc. (Associated) with a capacity of approximately 236 megawatts (MW) of renewable power from a wind project in northwest Missouri.
The Tenaska Clear Creek Energy Center project, currently in advanced development, is located near Maryville in Nodaway County. Under the terms of the 25-year PPA that was announced Monday at an event at Northwest Missouri State University, the project is anticipated to be operational in 2020.
The full press release can be found here.
EKPC Breaks Ground on Solar Farm in Clark County, KY
NRCO Member EKPC has begun construction on a 60-acre, 32,300 panel solar farm near their headquarters in Clark County, KY. The cooperative will be offering a community solar program off of this 10 MW-dc solar site. Interested customers should inquire here.
The full press release can be found on EKPC's website, here.